Roofing Johor Provides Best Roofing Repair Services in Johor Bahru, Malaysia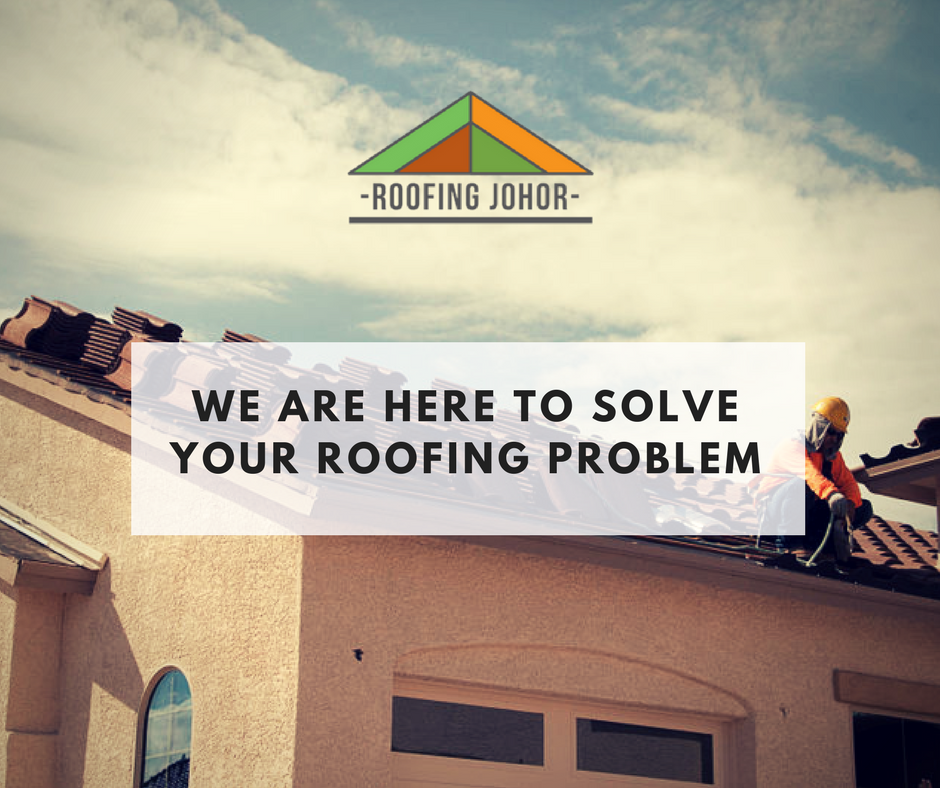 Our Services Includes:
Commercial roofing service
Roofing Johor is a group of reliable roof contractors who provide household roofing services in Johor Bahru. We specialize in the best of roofing and roof repair services in Johor. Our quality roof installment or amendment services will sure to guarantee satisfaction!
Our experienced roofers specialized in various roof installation procedures will be able to provide you with quality workmanship and the fastest of roofing services. We cater to multiple roofing jobs such as roof installation, roof replacement and roof repairs. We'll do it good and we'll do it fast. You can trust us to solve the very best of your roofing challenges.
Roofing Johor, your roof is our priority. Feel free to call us for reliable advice and consultation on every size of roofing projects you can think of. We can handle small residential roofing projects to up to large commercial scale roofing projects. Anything that has to do with roofs, we'll know it!
Need roof inspection services as well? We offer reservations in only the best roofing inspections as well. Our friendly inspectors will go down to your place and get the structural integrity of your roof or project scale inspected as fast as possible without being much of a disturbance to your daily routine. Get your roof inspected by the best and most trusted roofing specialist in Johor Bahru now!
Entrusted with our reliables, your roof is in good hands.
[maxbutton id="1″]
---
Roofing Johor 是柔佛新山最专业、可靠的屋顶维修专家。 我们拥有多年的丰富经验在解决住家及店面屋顶漏水,屋瓦维修及更换。
我们专业的团队不谨提供屋顶维修服务, 也有提供最专业的咨询。
不但如此,服务的价格也公道及合理,绝对值得您信赖!
我们的主旨就是为您打造最实惠及贴切的屋顶维修服务。
对于我们来说,顾客满意的笑容, 就是我们前进的动力!
[maxbutton id="1″]
---
[testimonial_view id=1]
---
Having roofing trouble?
[maxbutton id="3″]