Upgrade and Protect Your Home Today! Take the First Step Towards a Stronger, Beautiful Roof with Our High-Quality Roof Tile Replacement Service.
When considering roof tiles replacement, several factors need to be taken into account
Concrete Vs Clay Roof Tiles :

Determine whether clay or concrete tiles are more suitable for your needs. Consider factors such as aesthetic appeal and durability of clay tiles versus the cost-effectiveness and versatility of concrete tiles.
The existing

roof truss spacing

should be examined to ensure it matches the requirements of the chosen roof tiles. Proper alignment is crucial for structural integrity and load-bearing capacity.
Bent Roof Truss

: Assess the condition of the roof truss system. If there are any bent or damaged trusses, they should be replaced to ensure the stability and integrity of the new roof.
Roof Ridge

: Consider the condition of the roof ridge fabric. If it is worn out or damaged, replacing it will enhance the overall appearance and functionality of the roof.
 Valley Gutter

: Inspect the valley gutters to determine if they are in good condition. If they show signs of deterioration or damage, it is advisable to replace them to prevent water leakage and potential structural issues.
Flashing & Capping

: Evaluate the flashing around vents and the capping for the shared wall. Damaged or inadequate flashing & capping can lead to water penetration, so it should be replaced or repaired as needed.
In conclusion, before undertaking a roof tile replacement project, carefully assess the type of tiles, ensure proper roof truss spacing, replace any bent trusses, inspect and replace valley gutters and flashing if necessary, and evaluate the condition of the roof ridge. Taking these points into account will help ensure a successful roof tile replacement that enhances both the aesthetics and functionality of your roof.
If you are in need of roof tile replacement, consult Roofing Johor to assess your specific requirements and provide expert guidance for a smooth and effective project.
Our Re-roofing Work
See the work details that others don't care about, but we do.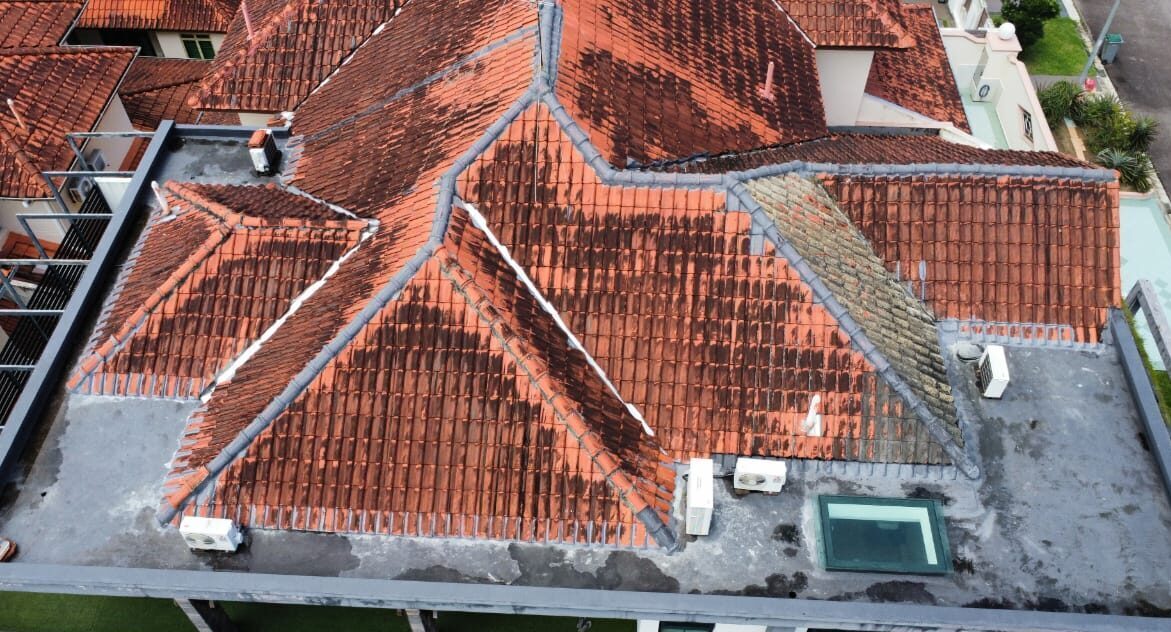 ROOF TRUSS
Ensure the roof truss spacing is matched with the chosen roof tiles. Change the bent or damaged trusses to ensure the stability & integrity of the new roof.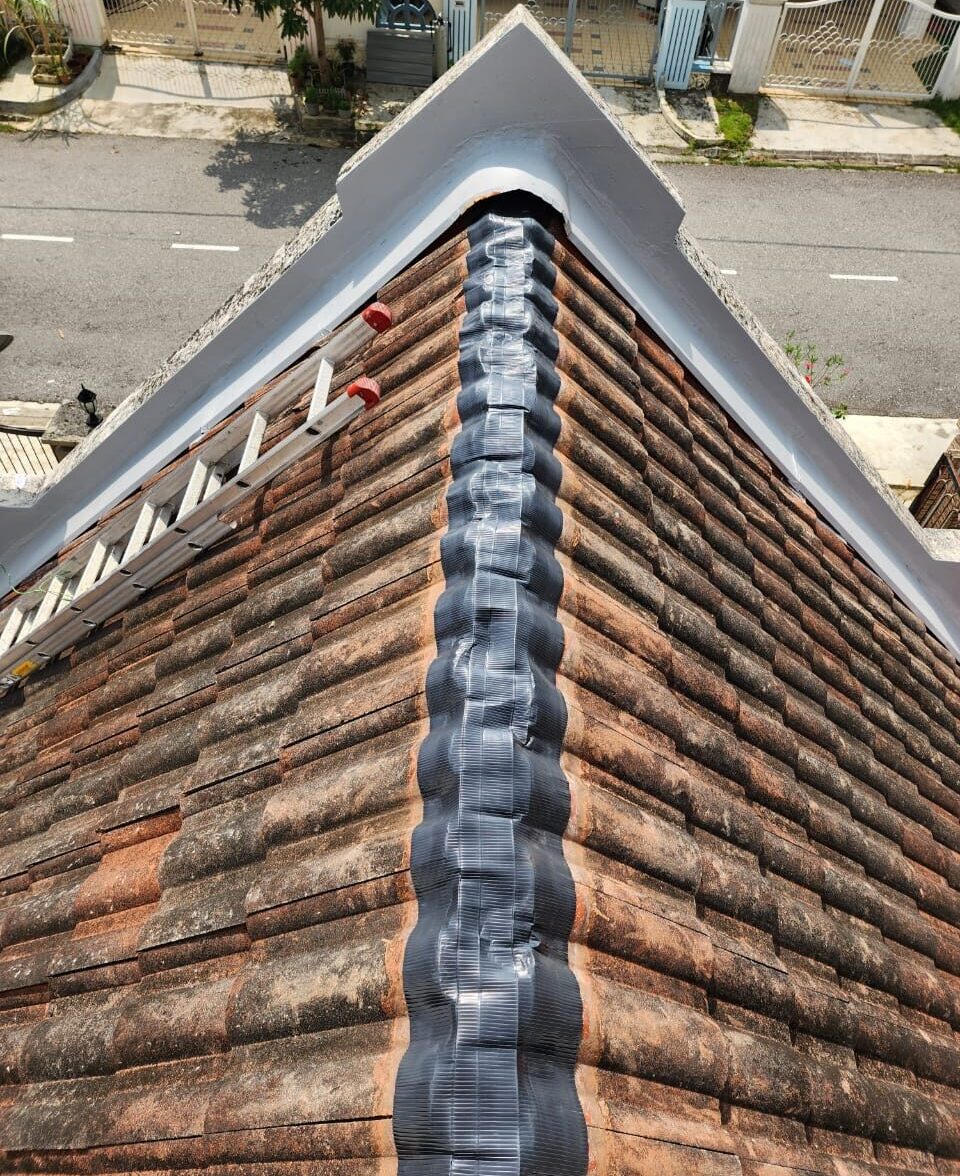 ROOF RIDGE
Dismantle the old broken roof ridge fabric & replace with 100% leak proof dry fix solution.
VALLEY GUTTER
Dismantle old rusted valley gutter & replace with 304 stainless steel valley gutter.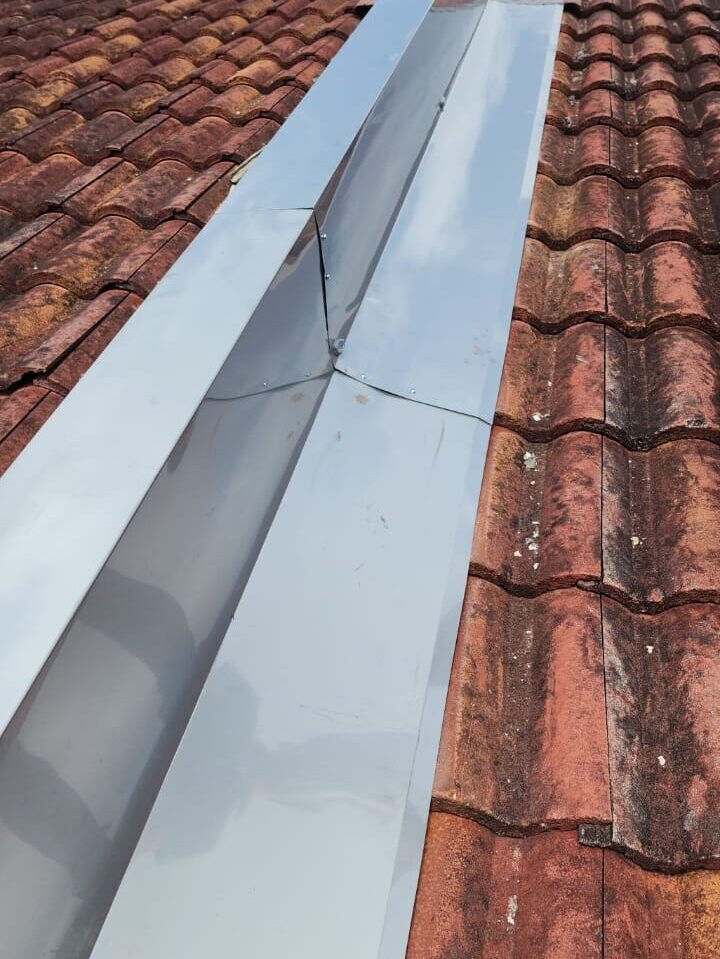 CAPPING & FLASHING
If the flashing and capping on a structure are rusted, we will suggest to change a new one in order to prevent future leaking problem.
Planning To Change Your Roof?



Talk To Us Now, We've got your covered!